Are you already curious what awaits you with your boat in Cape Coral?
Florida is different. Unlike anything you've read in travel guides about the US before. Unlike New York, unlike Los Angeles, unlike the Midwest. Florida is in many regards as if you had glued a Caribbean island to the American mainland. After two days you will have the feeling that you never want to leave. Florida is diversity, in a way that can hardly be found anywhere else. As a tourist, at these temperatures even a T-shirt is too much to wear and you feel like bowing to the locals who with stoic composure rush to work at 95 degrees Fahrenheit with a suit and a tie. Skyscrapers are eager to join landscapes that could come from Jurassic Park. Pink street cruisers from the 60s share the highways with modern small cars. The first impression is already overwhelming. But that is nothing compared to the experience of a boat trip that await the vacationers. You can still go to the pool afterwards.

Manatee and Dolphin Watching in Cape Coral

Of course you have seen dolphins at the zoo. But in the ocean? Only here you get an impression of how such an animal must feel in a small wading pool. It really isn't much more than that in an aquarium for these proud sea creatures. In their ancestral habitat dolphins swim unbelievable distances every day. And with speeds that in city traffic would be reason for a fine. Dolphin watching is therefore for many Florida visitors an absolute highlight of their vacation. The same applies to manatees, the Trichechidaes. The manatees in contrast to the lively dolphins attract attention by their rather sedate nature.

Sanibel and Captiva Island. A vacation from your vacation!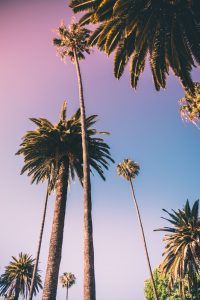 High-rise buildings, night-life, booming street noise? These islands are very far away from all that! Whoever would like to get an idea of how our grandparents still experienced Florida, you are in the right place on these islands. Here, the clocks tick completely differently. The island's website assumes that both places Sanibel and Captiva were still connected some 6,000 years ago. Also, it is said that the Spanish conquerors have been unable to take the island permanently. But the diseases, which they introduced, including yellow fever and tuberculosis, had devastating consequences for the local population. But that is a long time ago. Sanibel and Captiva Island have long been hotspots for tourists. The islands also exert a magical attraction for lovers. This is why they are a popular place for marriages.

Estero Island
In front of Fort Myers lies the small island of Estero Island. A destination that is popular not only with tourists. The locals also like to come here to dine in the dapper restaurants to enjoy a meal. From Estero Island it is only a stone's throw to the Everglades.
Cayo Costa
Miles of unspoiled sandy beaches in the Gulf of Mexico. And only two ways to get there …. Either by ferry or … your own boat. That puts you in the lead. If you want to spend another night on Cayo Costa after a romantic walk in this idyllic setting, you can rent a cabin with the park's management. This is maybe not quite as comfortable as the bedrooms in our luxury villas, but very romantic nonetheless.


Boca Grande
Boca Grand is the largest city of Gasparilla Island. An island that runs parallel to the mainland, a so-called barrier island. Boca Grande is not only popular for fishermen and tourists but also among seniors, who spend their twilight years here in peace, because hustle and bustle is frowned upon here. Even car traffic is not an issue on this island.
Beaches and berthings around Cape Coral
There are more than enough of them all around Cape Coral. The Cape Coral Beach is almost at your doorstep. It fits into the picturesque landscape in an inimitable way and invites you to a relaxing beach day. Alone, with friends or with the family. The beach of Fort Myers is a paradise for water sports enthusiasts, be it jet skiing, windsurfing or parasailing. Whoever loves fun sports will get their money's worth here. But also for families with children Fort Myers Beach is ideal.
Another destination worth visiting is Naples. "To see and to be seen" that's what it is all about here. In Naples wealthy retirees and numerous well-known personalities have found a home. So it is not surprising to see a celebrity while exploring Naples, and you cannot shake the feeling of:"I've seen this face before on TV". To list all the beaches accessible by boat from your house is quite impossible. There are just too many. From the famous dream beaches to small insider tips. You can also actually get there, because the inhabitants are so proud of these small reserves that they like to show them off to interested tourists. Of course, our captain has a few recommendations for you too, that you won't find in a travel guide. When you relax in the evening by the pool of one of our villas after one of these wonderful tours you will feel like you are at home.  

Checklist: Touristic highlights in Cape Coral, which really make sense when vacationing in Florida
Manatee & Definwatching
Sanibel & Captiva Island
Estero Island
Cayo Costa
Boca Grande
Disney World
Magic Kingdom
Ford Lauderdale
Everglades
Miami Beach
This post is also available in:

Deutsch