Do the vacation homes and luxury villas have a property management in Cape Coral?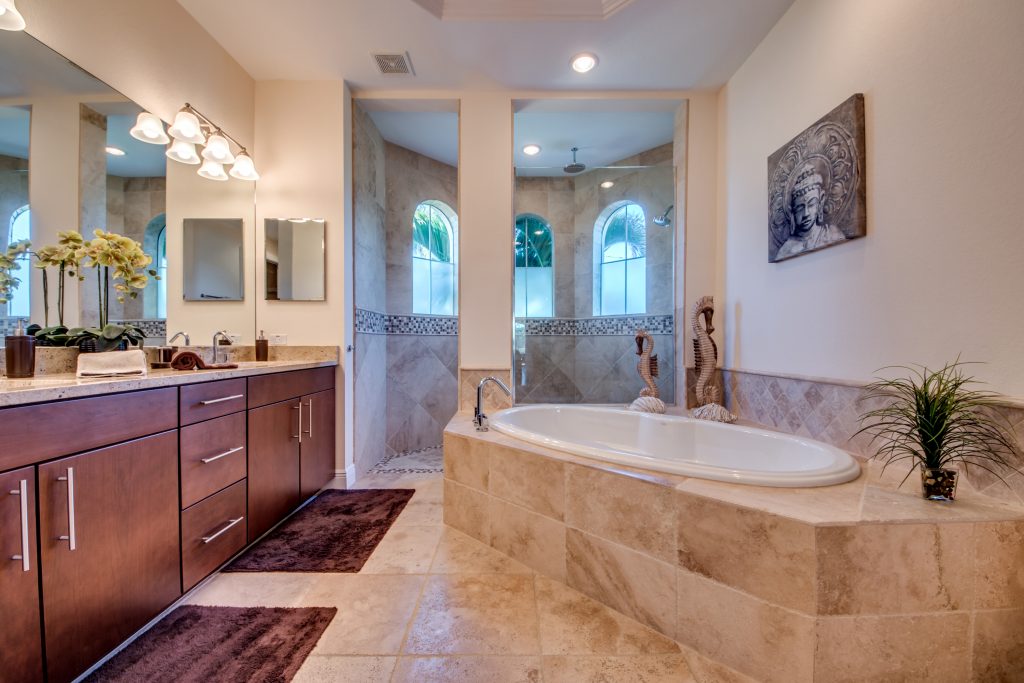 Of course, our vacation guests in Cape Coral and Fort Myers can expect a German-English-speaking property management. Service and support are very important to us. Our guests should feel completely comfortable during their vacation in Florida and remember their stay in the properties we look after for a long time to come. The Cape Coral team is also responsible for the property management and consists of experienced property owners and landlords. They all know the needs of the tenants or vacation guests as well as the landlords and know how to satisfy both sides as much as possible. If any necessary repairs come up during a property inspection, minor work will be carried out promptly by one of our employees.
We all know this with our own homes: TVs, refrigerators or light sources are likely to break down in the evening or on weekends. Then there is not often an easy solution. Not so with the Cape Coral team. Because of our own emergency service we are available to our tenants and landlords for
technical problems 24 hours a day. However, if it should be necessary for a contractor to come in, we will monitor their activity until the desired result has been achieved. A possible botch or an attempt to unnecessarily inflate the bill will be prevented from the get go. However, this is unlikely, as we have been present in Cape Coral and Fort Myers for many years and are therefore well known and have a well connected network.
Of course, the vacation homes are regularly cleaned by our cleaning service according to our high quality standards. All cleaning activities are subsequently checked. This allows tenants to be sure that they will always find optimal conditions in their vacation home during their vacation in Florida. And landlords know their property is in good hands with us.
You can expect the following from your property manager in Cape Coral and Fort Myers:
Regular checks of the vacation homes by the landlord
Absolutely clean and well maintained vacation homes through comprehensive final cleaning by our own cleaning service
Any necessary minor repairs will be carried out immediately by the Cape Coral team (own emergency service)
Work carried out by external companies are monitored and checked by us until its completion
We have a well connected network in Cape Coral and Fort Myers, and we are here as your most important contact person to help you with any questions you may have about your stay in Florida.
All in one convenient package. Starting from the vacation home to your own boat to the rental car
The Cape Coral team is your competent partner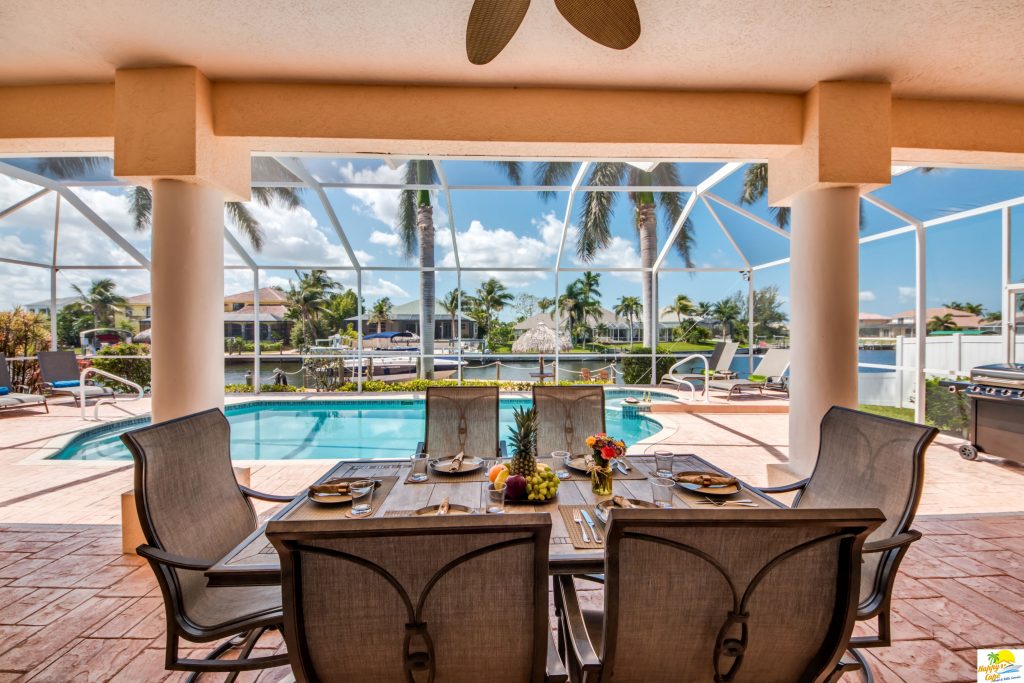 We are all familiar with countless scenes of Florida from movies and documentaries. So you already have the feeling before your first stay in Cape Coral or Fort Myers, to know everything that awaits you in the house. However, there are not just a few thousand miles between Germany and Florida. In some areas of life, things work quite differently here. This can lead to situations where good advice is needed. For non-resident vacation guests, it is then a good feeling to know that competent contact persons are here to help.
For the staff of the Cape Coral team, who all remember their first vacation in Florida, it is therefore part of the service that we are always happy to assist guests and non-permanent residents of Florida with any questions they may have. Of course, this does not only apply to a vacation home or a boat, but also to questions about worthwhile destinations or other topics that make your stay in Cape Coral or Fort Myers as pleasant as possible. Of course, we also take care of the homeowners vehicles during their absence.
Did you also rent a boat with your vacation home in Cape Coral or Fort Myers?
The property management takes the term "service" literally. They do not see their task limited to regularly checking the vacation homes and luxurious villas. Rather, we see ourselves as the first point of contact for all topics that are important to you during your stay in Cape Coral or Fort Myers. We feel responsible for ensuring that our vacation guests in our properties enjoy
a unique vacation under the Florida sun. Therefore, the well being of the tenants of our boats is particularly important to us.
Most vacation guests who choose to rent their own boat in Florida are not experienced sailors. Therefore, experienced Cape Coral team members will not only provide you with a boat and accompany you to the jetty. They will also give you a comprehensive briefing that will allow you to explore Cape Coral's many waterways in no time. On the first tour with your own boat, there is a captain on board who explains all the necessary steps. So you can put your new knowledge into practice immediately and can gain experience in the use of the boat.
Also for the renters of a boat, the property management is the first point of contact. This is how it is done:
Preferably book the boat when renting a vacation home or villa
We will deliver the boat to your boat dock on the requested date
You will be briefed by an experienced captain of the Cape Coral team
We will give you tips for exciting boat trips
By taking possession of the boat, you will have comprehensive insurance coverage

It's about your property in Cape Coral or Fort Myers?
We will support you
✔️ renovate ✔️rent ✔️ buy ✔️sell
Cape Coral is a booming city. Lots for the construction of new houses are as scarce as existing real estate, especially in good locations. In order to get your dream property, you should seek competent support right away. The Cape Coral team will be happy to assist you. From the beginning concept to the end result. All employees have years of experience in buying and selling real estate in Florida. As we have been buying existing properties over and over again for years, and have renovated them to our liking, we can really claim: "We are specialists in renovation and remodeling". We know all the challenges that can arise from our own experience.
Our all-round care free package for tenants and landlords
Regular checking of technical equipment – even before each new purchase –
Detergents are replenished, accessories replaced regularly
Additionally booked features or furnishings are provided, for example cribs
Instructions for the house with rules and regulations as well as instructions for the operation and functions of machines when you first move in
Upon departure of the tenant, an acceptance report is drawn up and the house key is handed over
Thereafter, the final cleaning takes place with subsequent inspection
At vacancy, there is a weekly routine check, which is also carried out after a storm
In the event of major repairs, external companies are commissioned and inspected
Trash bins are provided on the day of departure
Regular emptying of the mailbox
Punctual payment of invoices, e.g. electricity and water
Pool and garden services are commissioned and checked
The irrigation system is checked regularly
The air conditioning filters are replaced every 3 months. This service will be charged
Compilation of a cost overview
We will prepare the documents for the tax consultant
This post is also available in:

Deutsch