Here are the highlights around Cape Coral
Of course you can sunbathe all day at the pool or on the beach and in the evening you can put some shrimps on the barbecue in your vacation home. But for that you would not have to fly halfway around the world. Tourists who come to Cape Coral or Fort Myers, of course, want to experience that special "Florida feeling". So there must be other reasons than the many hours of sunshine, why so many cities in Florida exert an almost magnetic attraction on people from all over the world. Cape Coral and Fort Myers themselves are the best examples. People who spend their first holiday here quickly fall in love with the country and its people. It is the combination of the awesome size, the variety of attractions, the breathtaking scenery parks and the impressive sights that fascinate tourists. You can come here time and time again, a vacation in Florida is always a multifaceted and exciting experience.
Have you always dreamed of the Everglades? Now you can experience this fascinating attraction live

Cape Coral and Fort Myers are ideal cities to explore Florida's attractions from here. In your luxury villa or vacation home you can enjoy the luxurious ambience and you can plan in peace and quiet your excursions to the sights and attractions of the area. This includes the snow-white dreamy beaches of Fort Myers, but of course that will be topped by the Everglades. The arrival is a real adventure for tourists who have come here for the first time. There are several entrances to the Everglades. Coming from Cape Coral and Fort Myers, take the Tamiami Trail to the Shark Valley entrance. If you're on a bigger tour from the Florida Keys, take Highway 1 to Florida City and then State Road 9336 to the Ernest Coe Visitor Center. The admission is currently $ 25 per car.
For a trip to the Everglades you should plan as much time as possible. The nature reserve in the south of Florida covers an area of more than 4800 miles. You could spend months here and discover new attractions all the time. Nevertheless, you will find your way around quite fast here. The park is divided into three large areas. But discover for yourself the incredible diversity of flora and fauna in this world-famous attraction with a diverse eco system. Cypresses and mangroves await you here as well as the intriguing "hammocks made of tropical hardwood" and humongous alligators. Enjoy a wonderful day with your family or friends in this beautiful part of Florida.
Tourists should know the following:

Drive time: From Cape Coral you will need a little more than 2 hours for the approximately 120 miles.

Info points: Shark Valley Visitor Center, Ernest Coe Visitor Center, Gulf Coast Visitor Center and Flamingo Visitor Center. Here you will find the most important information to make your stay in the park as comfortable and memorable as possible. Would you like to explore the Everglades with a propeller boat or a canoe? The Ernest Coe Visitor Center offers such tours. From the Shark Valley Visitor Center you can explore the forests on an asphalted circular path, you can watch alligators and enjoy the magnificent view over the Everglades from a tall observation tower. Of course, you can also book a guided tour to the special attractions of the park.

Entrance fee: $ 25 per car. The tickets are valid for seven days from date of purchase.

Food & beverage: Although there are opportunities to get a bite to eat in the central areas, for longer tours you should definitely have enough drinks and something to eat with you.

Edison and Ford Winter Estates
Only a stone's throw away from your vacation home there is a very special attraction that will make the heart of young and old alike beat faster. A spectacular botanical garden directly adjoins the winter homes of Thomas A. Edison and Henry Ford, and the museum presents many interesting exhibits from the work of two innovators who gave the world lasting improvements through their work. Visitors even get a glimpse of Edison's laboratories. Even for children and adolescents, a trip to this exhibition is an exciting event. Here you get an impression of what the world looked like 100 years ago. Among the highlights of the exhibition are, of course, various classic Ford automobiles, which are awe inspiring not only for collectors. The tour takes about 75 minutes.
Edison and Ford experienced the same as many other Florida travelers

When Edison first came to Fort Myers in 1885, he had the same reasons as the tourists of today. He wanted to escape the cold winters up north. Once he arrived, he instantly fell in love with this part of Florida. In the following decades, Fort Myers became his second home during the winter months. In 1947, his widow bequeathed the house and most of the furnishings of the city of Fort Myers. So travelers from all over the world can immerse themselves a bit into the everyday life of the brilliant inventor.
Even Henry Ford's fascination for Florida and especially for Fort Myers could not be shaken off. After visiting Thomas Edison in 1914, he bought the adjoining house two years later. This building has also been owned by Fort Myers since the 1980s. It is astonishing that Ford, measured by his incredible fortune, which by today's standards is said to have amounted to almost 200 billion dollars, has lived here quite modestly.
Helpful tips for a guided tour


Children under 5



free



Children 5 to 12



18 $



Teenagers under 18



25 $

Adults

30 $


Opening hours



9:00 bis 17:30
Thanksgiving & 1. Weihnachtstag geschlossen
Other Attractions in the Cape Coral and Fort Myers Area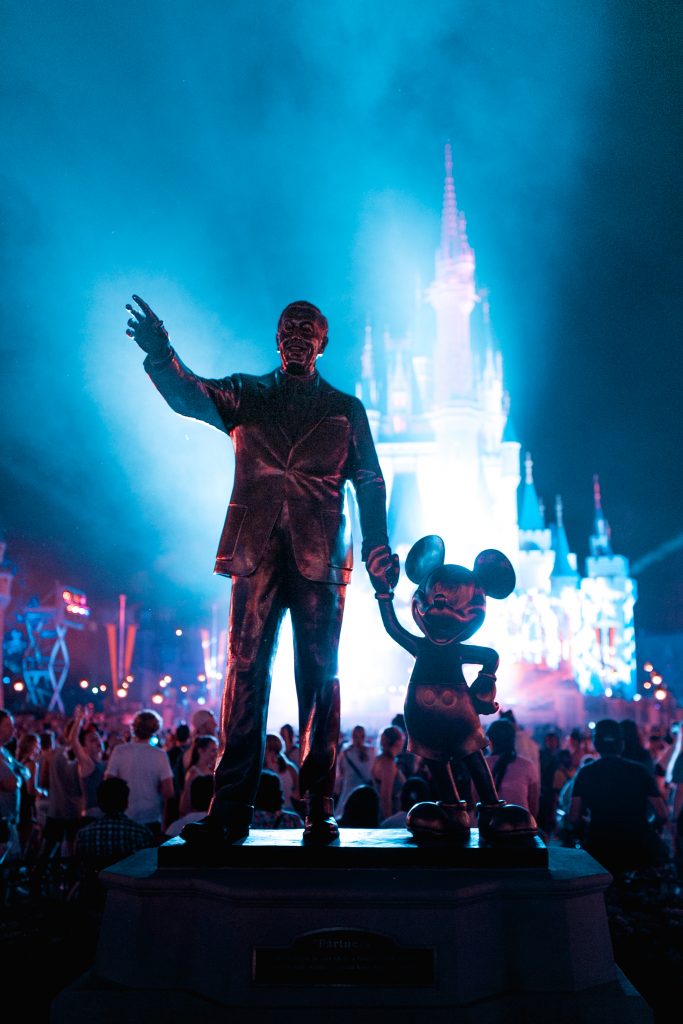 It is almost impossible to list all of the attractive sights within the vicinity of Cape Coral and Fort Myers. This is even more true for all of Florida. The distances between the cities and the attractions they have to offer are just too vast to visit in a vacation that only lasts a few weeks. Even a visit to the most important nature reserves would be impossible. But there are so many other things to see and marvel at. You should treat yourself to at least one visit to an adventure park during his vacation in Florida.
For families with children, Disney World, the mother of all theme parks, is almost mandatory. The huge area contains several theme parks and two water parks. Magic Kingdom, with which the success story began in 1971, has gained more and more fame in the following years. The Epcot Center opened in the early 80s. 1989 followed Disney's Hollywood Studios and 1998 Disney's Animal Kingdom. Before that, the two water parks Typhoon Lagoon and Blizzard Beach had already opened in 1989 and 1995.
Two things to remember, however, when visiting Disney World: get up early, as the drive from Cape Coral or Fort Myers to Orlando takes about three hours, and wear comfortable shoes. Your feet will thank you. The dimensions of the site are a real challenge for every visitor. Of course, you can kill two birds with one stone by spending a night in one of the more than 20 hotels on the Disney grounds, and then visit another theme park the following day for example The Wizarding World of Harry Potter or Universal's Island of Adventures which are also located in Orlando. If you just want to indulge in Florida's scenic beauty with a short drive time, spend some beautiful hours in the Matlacha Pass Aquatic Preserve Natural Park or visit Sanibel and Captiva Island. These touristic magnets are virtually at your doorstep. Even the small island of Estero Island is only a stone's throw away. If you have rented your own boat for your vacation villa, you can even skipper there by yourself.
Making your Florida vacation a memorable one
Make a plan of what attractions you want to visit in Cape Coral, Fort Myers or the Florida offshore islands.
Check the Internet for how far these places are from your vacation home and how long the journey takes.
Determine if you can do multiple destinations in one day.
Coordinate with your relatives or friends, on which days you want to go out and on which days you just want to relax.
Don't try to do too much in one vacation, just come back for another visit!
This post is also available in:

Deutsch