Shopping in Cape Coral – almost as nice as sunbathing by the pool

Cape Coral is not just about the sun, the beautiful beaches on the Gulf of Mexico and an endless network of canals and waterways. There are also more than enough shopping possibilities. If you have already compiled a list of what you want to buy for yourself and your loved ones to remember your dream vacation, a small note should not be missing.
Do you want to feel like Pretty Woman when shopping? In Cape Coral and the surrounding area you have the chance

"A small, a medium or a large fortune?"

Pretty Woman

The seller's question to Richard Gere, how much he would pay for the new wardrobe of Julia Roberts, had probably a rather rhetorical meaning in the movie Pretty Woman. Not so in Cape Coral. Here you will find everything your heart desires in every price range. Large malls, where you can easily spend a whole day, will invite you to a relaxed shopping tour as well as numerous small but fine shops and boutiques. There are also plenty of outlet centers, for example Miromar, yes there is no shortage of these in this region of Florida either.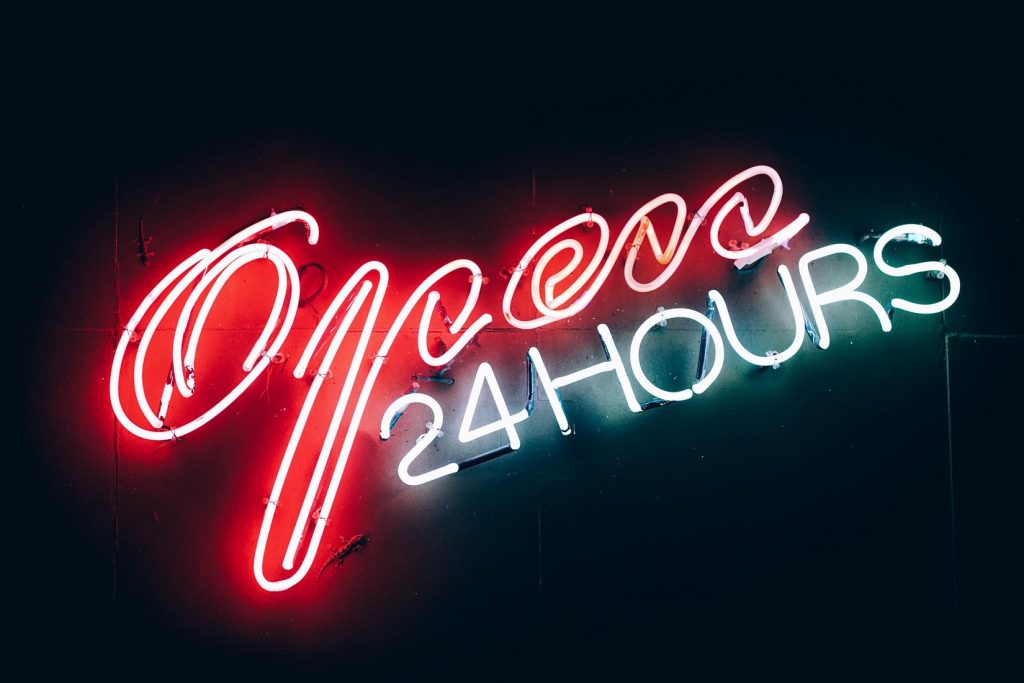 Visit Walmart or Publix
In America, Walmart is omnipresent. Nearly 4,000 branches spread across the 50 states. Of course there are several branches in Cape Coral. No matter which one you choose, you do not have to hurry with your purchase. All shops are open 24 hours a day, seven days a week. Here you can cheaply do the shopping for your daily needs. Highly recommended is a shopping list, otherwise you can quickly lose track of the huge offer. Walmart, named after founder Sam Walton (Walton's Market). Locations of Walmart in Cape Coral can be found on the map.
Tip: Exempt from the 24/7 rule are additional service departments in the various stores, for example bakeries or pharmacies. Some close already between 18:00 and 20:00.

Also at Publix you will get everything you need for your everyday life in Cape Coral. Publix is one of the fastest growing supermarket chains in the US. Of course, you will also find several branches near your vacation home, where you can do your daily shopping.

Find the nearest Publix and Walmart store during your vacation:
Do you like to compare? In the malls of Cape Coral and the surrounding area you have the opportunity to do so

The area wise often huge American malls have been a role model for the major shopping centers since the mid-1950s, which have now established themselves all over the world. A visit to a mall is a must for every tourist – even for people who hate shopping. One thing is for sure: Despite numerous imitators, the malls in Florida still exert a special fascination for many visitors from Europe. And for a good reason!

The Edison Mall and the Gulf Coast Town Center in Fort Myers

The Americans love big things. At the Edison Mall in Fort Myers, you have the agony of choice between 160 stores. A branch of Victoria's Secret can be found here as well as Macy's or JCPenney. Of course, regular events can also be found. The more comfortable the local customers and the tourists feel, the greater the rush. By the way, you do not have to starve here. Even if the shopping trip takes a little longer than planned. The number of restaurants and ice cream parlors is almost unfathonable. From classic burgers to Japanese delicacies, almost every international cuisine is represented here.

Also located in Fort Myers is the Gulf Coast Town Center, which has more than 100 stores. A particular attraction for tourists is the large outdoor play area. You will also get your money's worth when it comes to food. The selection ranges from savory snacks to high-quality cuisine.

The Coconut Point Mall in Estero
A visit to the Coconut Point Mall in Estero should not be missed either. Just like the sun state, the mall is more reminiscent of a small town than a shopping center. If you are looking for famous brands like Michael Kors, Apple or Barnes and Noble, you will find it here. In addition to a variety of shops and boutiques there is also a cinema and numerous restaurants if you just want to get a bite or you are really hungry big and the little hungry in the extensive court.

Coastland Center in NaplesCoastland Center in Naples
If you want to combine your shopping trip with a little outing, the Coastland Center in Naples is a good choice. The shopping mall, which is about 50 miles from Cape Coral, can be reached in less than an hour by car.
While parents look at the offers at Abercrombie & Fitch or Victoria's Secret or treat themselves to a little refreshment at Chick-Fil-A, the kids are in good hands in the Children's Play Area.

Bargain hunting in the outlet centers of Cape Coral and the surrounding area

The first outlet centers were built in the early 1980s in the United States. And, of course, also in Florida the Cape Coral Outlet Centers are worth visiting. Although the prices should always take into account the current daily price fluctuations between the euro and the dollar, but in particular clothing can often be bought cheaper in Florida than in Germany. This is especially true for the outlets. We will introduce three of them here:
The Miromar Outlet in Fort Myers
In the Miromar on Estero Island tourists have the choice of more than 140 designer labels and brands. From Abercrombie & Fitch to the Samsonite Factory Outlet to Tommy Hilfiger. Visitors who just want to do their partner a favor and instead of shopping would rather sports in the sun, can do a side trip to Zumiez – diagonally opposite of the Puma Outlet. Here they specialize in products for skateboarding, snowboarding, surfing, motocross or BMX. Zumiez is one of the major providers in this industry with nearly 600 branches in the US alone. To browse for the latest models here, is almost as exciting as real sports.

The Sanibel Outlet
Although the Sanibel Outlet is somewhat smaller than the Miromar Outlet with its 40 shops, but still recommended. Especially if you combine the shopping tour with a trip to Sanibel Island. That should be scheduled on your Florida anyway. In the outlet you will find amongst other things the Levi's Outlet Store, Nike Factory Store, Guess Factory and Polo Ralph Lauren. The offers for hungry tourists are manageable here. In addition to the Island Java Café there will soon be a restaurant of the Cheeseburger chain. However, there are more than enough cozy locations away from the outlet for refreshments. Sanibel Island is known for its restaurants.

Where should you stop by in Cape Coral and surroundings? Not only Florida tourists shop here

Also in Florida, it does not always have to be big, bigger and biggest. There are a multitude of shopping areas that are more inspired by their atmosphere than by size.

Small but nice. The clocks in Florida run at a different pace
At Chadwick's Square on Captiva Island there are a number of shops that are especially interesting for those looking for fancy swimming attire. You will surely find something here. And while you're here, you can stock up on some nice souvenirs or visit one of the excellent restaurants.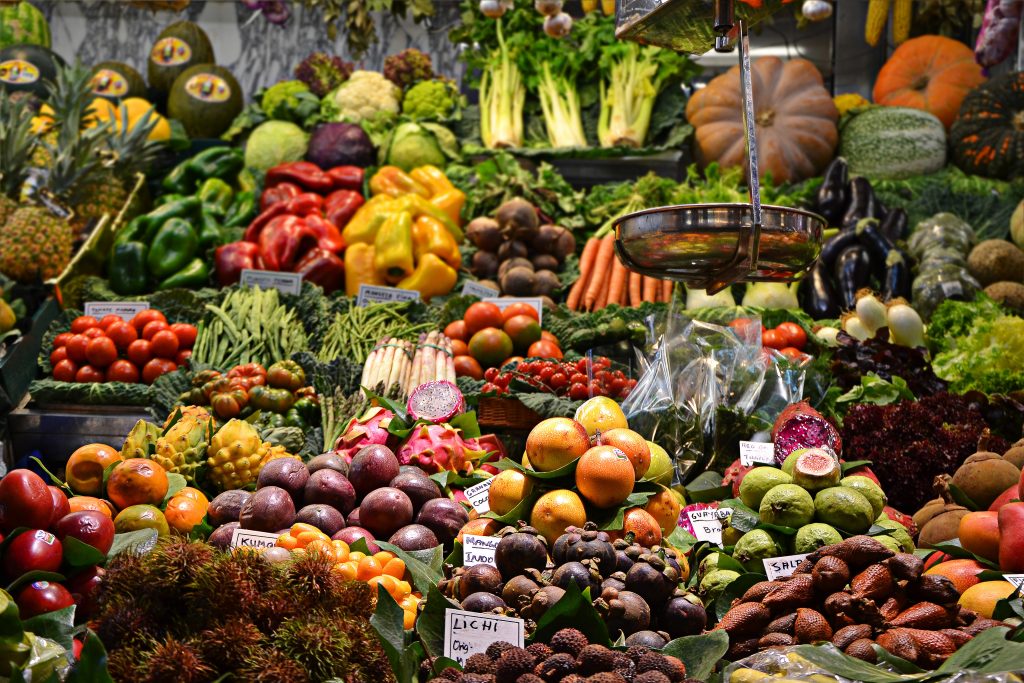 At 5789 Cape Harbor Dr you will find Cape Coral Farmers Market at Cape Harbor. Here you will find fresh fruits and vegetables from local cultivation. Even homemade jams and preserves are on sale. Treat yourself to a few lively hours – every Saturday from 8 am – 1 pm – surrounded by locals and tourists from all over the world.

At Zotter's Chocolate, you will feel a little like home under Florida's sun. At 1020 NE Pine Island Rd, # 302, the Austrian chocolate factory, which focuses on organic cultivation and fair trade, has set up a popular store in Cape Coral with delicious chocolate products. The shop is open from Monday to Friday between 9:00 and 12:00 and on Saturdays from 10:00 a.m. to 2 pm.
Do you like a good Havana? Then you should take a trip to Tampa
Although Cuban cigars have been popular with celebrities in the United States for some years now, they are illegal. They fall under the embargo that the US has imposed on Cuba. But there is one place in Florida where cigar production is as well understood as on the Caribbean island. About 85 miles from Cape Coral is Tampa. Once there you have to go to the Ybor City area. You will already have the feeling that you are actually in Cuba. Nearly 100,000 Cubans live here. And of course, they cultivate cigar production like a cultural asset. In the small tobacco shops on Seventh Avenue even spoiled cigars aficionados get their money's worth. However, even for these luxury items, the import volume on return to Germany is limited. 50 pieces per person are allowed.

This post is also available in:

Deutsch